<< by on May 20th, 2013
When I was young I made a lot of money on risky high tech stocks in my 401K.  Over the long haul I lost those huge gains, plus nearly everything I've invested in them from the start.  The rush of the big gain over the short term was exhilarating, I thought I would be retired in my 50′s…  Obviously, the volatility of the stock market took its toll on my nest egg, but I was young, I at least knew I had time in my life to earn it back.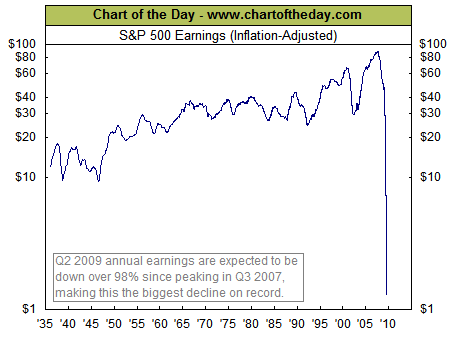 It was when I saw the impact on the people who were a few years away from retirement that lost almost everything in their 401K and were facing the reality that they likely weren't going to be able to retire for many years to come, that I realized the need to diversify my investment portfolio.  I realized that big gains in investing were destined to be short term gains (all bubbles must burst).  
I did my research, and I diversified my portfolio with an eye on slow steady growth and avoiding the volatility of the financial markets.  I started looking at my gains in terms of what they could be over the long haul and not just what happened over the last quarter or last year.  The key to my success was to find the right mix: Stocks, Bonds, Technology, Precious Metals, Real Estate, Banking, etc.
Fast-forward to this day and age and I"m doing the same kind of thing in my job.  As an SEO I have to optimize client websites to an algorithm that increasingly requires diversity of tactics.  It's been reported that there are well over 200 different factors in Google's rankings algorithm, I'm of the opinion that the list of those ranking factors is growing all the time.  When you grow the numbers of factors in the algorithm, you flatten out the power that any one of these factors can have.  So even the heaviest of those factors gets watered down every time something gets added to the list.
Even the factor that carries the greatest weight in the algorithm requires its own diversity factors.  Get too much of the same kind of links too fast, to the point where its doesn't look like a natural link profile, and your site will come tumbling down from the top of the first page faster than that Icarus guy who flew too close to the sun.
Google has relied on links so much over the years, and still does. But, they've realized that they've been gamed over the years on links and they have figured out the unmistakable patterns utilized to game the system, just like savvy investors have figured out that if it sounds too good to be true, it probably is.
Google has bitten on "link networks" of fake sites built specifically for the purpose of increasing someone else's rankings, just like people have bought junk bonds.  People have paid for thousands of external links pointing  to their websites, just like  investors gobbled up mortgage-backed securities (on mortgages given to people who never even had the wherewithal to pay them off).
It's getting harder to "game the system" because similarly to most criminal endeavors,  there's no restraint.  I'm not saying SEO is a criminal activity, but I am saying that the overwhelming majority of those trying to get to the top fast use the same rationality of those who take the criminal short cut.  The urge to rush is the sure "red flag" signal that most assuredly gets you caught and punished.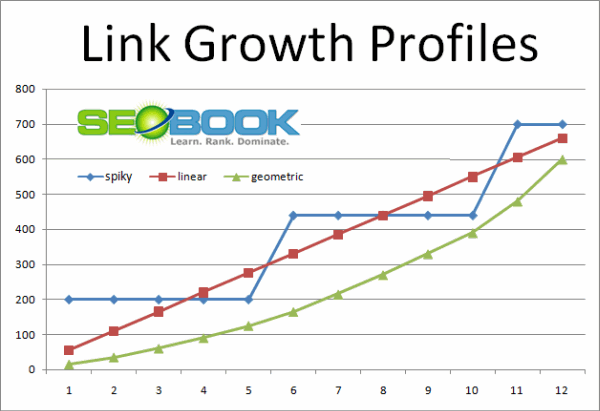 I'm not saying that all who quickly vault to the top through black-hat means get caught and punished or punished quickly.  But they do get caught at some point and the costs are catastrophic to your website.
If the get rich quick SEO tactics (aka Black Hat SEO tactics) have a volatile trajectory and that trajectory usually ends up in disaster, it takes the incentive out of utilizing those tactics (at least it SHOULD).  I'm not going to move all of my investment eggs out of their separate baskets and dump them into the latest get rich quick tactic, and as a search agency we have always practiced long-term sustainable SEO practices.
Here's the bad news about those sustainable tactics.  They are slow, and seem to be getting slower.  The flattening of the algorithm and increased personalization factors of today mean that what could be achieved in 3 months of diligent work might now take 5 or 6 months to achieve.  SEO is now all about diversifying tactics and beating the competition on those over 200 ranking factors (not just the link factors).  If two sites are tied on 199 of those factors, breaking that tie on factor 200 is what will get you over the top.
Not to heap it on, but I think it's safe to assume that when you do eventually break the tie between your search rivals, that search engines aren't necessarily going to instantly incorporate those changes.  It could be weeks or even months.  It might come with the next algorithmic change or update.  You shouldn't assume that any search engine is in a hurry to improve your rankings…after all, an algorithm is just a math problem.  It's arguable that it has any context as to what's good or bad.  It doesn't read your pages like a human. It just compiles data and spits out answers based on a formula.  There's no emotional attachment or taste involved…just math.  Take your time, do it right and know that if you get caught cheating it would be a very bad thing to happen.